Great Places to Live :
Green Modern Kits wants to make sure like-minded preservationists band together. If you have found a community that has national resources that should be conserved, where you want other energy-efficient people like yourself to move, where your community has diverse, kind, resource-respective attitudes, then list them here. Think of it as a dating game of "Who likes what" and "I like this" except you get a great community to share for generations. Bring on the firestation pot-luck! Help a cause!
Green, Friendly Places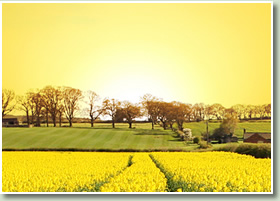 I start this list by admitting it's the people that make it worthwhile, not the politics. By encouraging like-minded people to move, you not only get more cool fun neighbors, but you get voting market-share. Long live democracy!
Charlotte County, Virginia: Coolest people, need some more like-minded activists to turn the gorgeous countryside into... countryside. There's organic farmers, Amish, eclectic characters, kind people. Come on down and help me build a bike trail to encourage entrepreneurship (they lost their grant) and tourism in a civil war and civil rights- filled area.
Austin, Texas: 'Nuf said.
Seattle, Washington: Bring on the MiniGoats!