Eco Furniture: Smart, Green Solutions for Green Modern Kits
We can not say much yet... mum's the word!
But yes it's affordable, yes it's beautiful modern design, yes we hope it makes you happy. Stay tuned...
Modern design, affordable eco furniture. Furniture that doesn't just look pretty, it does stuff.
Akemi Tanaka Blanchard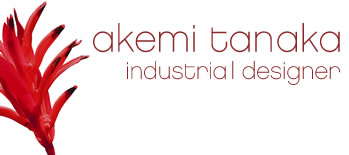 Akemi Tanaka Blanchard is a Brooklyn based designer. She received her Master's degree in Industrial Design at Pratt Institute, focusing on sustainable furniture and social design. Her work has been featured in The Chicago Tribune, LA Times, and Philadelphia Inquirer and has been included in the books, Absoluute Architectuur (Belgium, 2006) and Big Ideas for Small Spaces (Sunset Publishing, 2006). Tagei and Futaba was featured in a segment on HGTV's Small Space, Big Style and the Oprah Winfrey Show.
Mrs. Tanaka Blanchard's passion for the natural world and for other living beings helps guide her design philosophy. Through design, she hopes to positively contribute to improving thelives of others while having minimal impact on the environment. With her design aesthetic rooted in simplicity and utility, she balances function through refined minimal form.
Anthony Brozna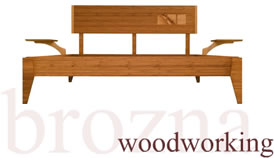 Anthony Brozna started his studio in Brooklyn, NY, where he established himself as one of the few fine furniture makers using reclaimed and salvaged wood. Each custom piece is constructed at a high level of craft, built for durability, function and repeated enjoyment. His work employs a combination of traditional and Japanese joinery techniques, machining skills and handwork. Brozna takes care to incorporate the inherent qualities of each piece of wood into his furniture, allowing aspects such as color, grain and stability to guide the design process.
Brozna Woodworking is committed to building a product that is sustainable and environmentally responsible. The lumber used in Anthony Brozna's furniture comes from trees felled by sickness or storm, or salvaged from old buildings. These trees and old beams are custom-sawn to enhance grain patterns and stability.
Anthony Brozna's work has been featured in a number of regional, national and international publications including Dwell, Travel Channel, HDTV, and Fine Living Network.
In 2003, Anthony moved his studio to Richmond, Virginia, where he lives with his beautiful wife and two children.